Over the years we were involved in the construction of the world's biggest cruise ships. Some of us were involved in the construction itself, some of us in the surveys and time brought us together in order to do things better from all points of view.
We've successfully developed projects in steel constructions, shipbuilding and ship repairs, yachts and mega yachts, offshore constructions, repairs and maintenance.
Some time ago we decided to expand our range of services and we dedicated ourselves to projects like: industry (also pharmaceutical), hall constructions, outfitting machinery, corrosion protection and also flooring –synthetic and wooden floors.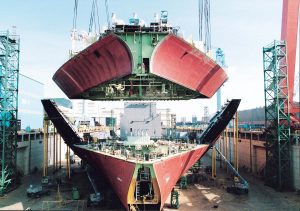 Because we could gather the right people, with a wide range of connections, qualification, experience and good recommendations, we are now also able to undertake projects from numerous Companies from Germany, Netherlands, France and we keep developing permanently our network.